Reader recommendation: The Last Season
Monitor readers share their favorite book picks.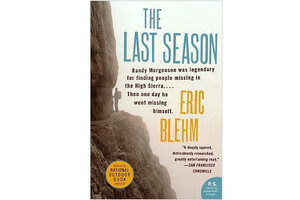 The Last Season by Eric Blehm is giving me a closer look at our beautiful Sequoia and Kings Canyon National Parks; letting me in on the rugged, undervalued work of our backcountry rangers; and keeping me in suspense throughout the book. Truth can be more interesting than fiction.