Reader recommendation: The Genius of America
Monitor readers share their favorite books picks.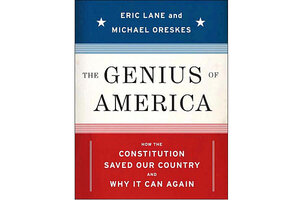 I just read The Genius of America by Eric Lane and Michael Oreskes. This book should be a must read for everyone interested in American history and for those who feel discouraged by the slow process of Congress. Surprise! That's what the Founders intended!