Reader recommendation: La's Orchestra Saves the World
Monitor readers share their favorite book picks.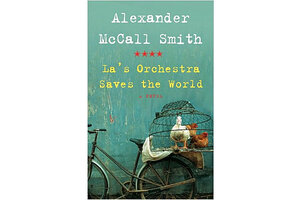 La's Orchestra Saves the World by Alexander McCall Smith is a very touching story of a widowed woman living in the English countryside helping on a farm as her wartime contribution. She creates an orchestra that gives hope during those hard years to both players and audiences. I learned much about how everyone lived with so little food and in constant fear of Hitler's army. The courage and strength of humans during such a difficult time is an example to us all!