Reader recommendation: Hellhound on His Trail
Monitor readers share their favorite book picks.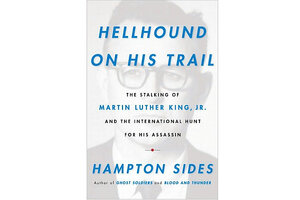 I am reading Hellhound on His Trail by Hampton Sides. This is nonfiction – it recounts the story of James Earl Ray, the murder of Martin Luther King, Jr., and the aftermath of that murder. This reads like a suspense novel – fast-paced and compelling. I cannot put it down!