Reader recommendation: Quite Honestly
Monitor readers share their favorite book picks.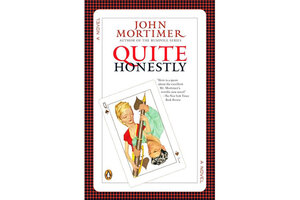 Right now am reading Quite Honestly by John Mortimer, a British writer famous for his "Rumpole of the Bailey" series that was televised – which I also enjoyed. This book is funny; very witty! It is a deliciously wicked satire directed against the courts, judges, probation officers, professional criminals, religious officials, society today, and do-gooders. I just love it and can hardly put it down to sleep or work. I will be sorry when I have finished it!