Reader recommendation: The New Jim Crow
Monitor readers share their favorite book picks.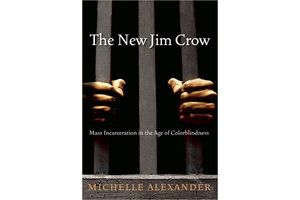 In The New Jim Crow, Michelle Alexander lays out a thorough case in the introduction through chapter 4 (of 6). Her contention is that the discretion inherent in our legal system and the "get tough on drugs" cause have become a colorblind way of afflicting people of color. (You read that right.) Her statistics are thorough. My students here in conservative northwest Iowa have already spotted this trend. I had not until I read this book. It is the most important book I have read in the past ten years.