Reader recommendation: The Fountainhead
Monitor readers share their favorite book picks.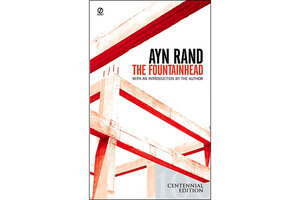 Architecture is a funny thing – there will always be plenty of good books on "what's new" and tons on reference material, but there will only ever be one The Fountainhead. This book by Ayn Rand is one of the books you always talked about and remembered quotes verbatim. So now as I re-read it I'm reminded of my younger years and what seemed like the age of innocence and the wonderment of the world with all it had to offer that was good and/or bad. "The Fountainhead" is a great read all around. The passion and desire to do what is right for you – this is what I think Ms. Rand was trying to tell the reader.