Reader recommendation: The Lost Dogs
Monitor readers share their favorite book picks.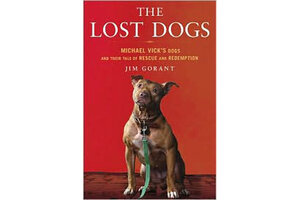 I recently read (as soon as it came out) The Lost Dogs: Michael Vick's Dogs and Their Tale of Rescue and Redemption by Jim Gorant, which covers the investigation and the intervention on behalf of the rescued dogs, which came close to being put down because of their background. Individual stories about dogs and people are interwoven with the background, which is suspenseful. The book is well written and it covers a lot of territory. There's an update at the end.