Reader recommendation: Where Men Win Glory
Monitor readers share their favorite book picks.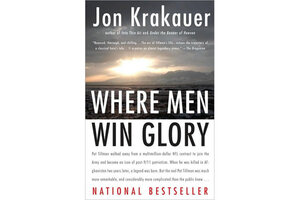 I'm reading Where Men Win Glory: The Odyssey of Pat Tillman by Jon Krakauer. More than Tillman's bio, this book gives profound insights into the Afghan campaign and the realities of war. If the Rangers, who are among our best, can't get it right, then who can?