Reader recommendation: An Irish Country Courtship
Monitor readers share their favorite book picks.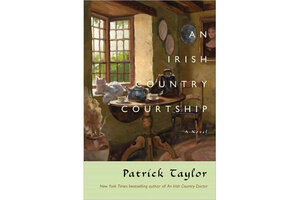 I am enjoying An Irish Country Courtship, the newest book in the "Irish Country Books" series by Patrick Taylor. It's another charming fictional story based on the practice of two country doctors whose cares and lives are intertwined with those of the villagers and farmers who are their patients. Highly recommended!