Reader recommendation: A Teams of Rivals
Monitor readers share their favorite book picks.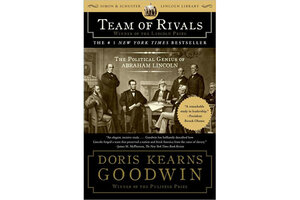 A few years ago, the Monitor had an article in the Home Forum about a husband who every winter read a biography about a US President. I thought it was a terrific idea and adopted it for myself. Recently I read A Team of Rivals by Doris Kearns Goodwin which depicted Abraham Lincoln's amazing life. Humble, deep-thinking, compassionate, an intellectual giant, and inspiring leader at the time of our country's enormous need in the Civil War – a hero President who is perhaps unparalled in American history. Also, Goodwin's website noted that a movie on Lincoln based on her book will be forthcoming.