Reader recommendation: Collected Stories, by Roald Dahl
Monitor readers share their favorite book picks.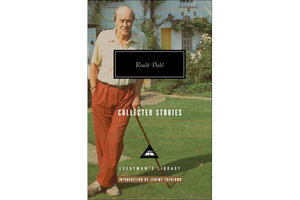 When a 15-year-old niece moved in with us a number of years ago, we had to read together "Beware of the Dog," a short story by Roald Dahl, as a homework assignment. It was a marvelous story, not the sort of thing you expect high school students to be reading. So now many years later, I find myself reading his Collected Stories, of which this is but one of many brilliant stories from someone I had always thought of as a children's author; the stories are wonderful.