Reader recommendation: The Butterfly Mosque
Monitor readers share their favorite book picks.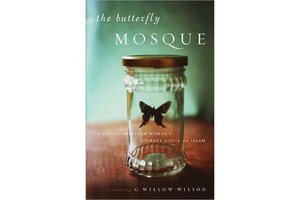 After reading a Monitor reader's review I picked up "The Cairo House" by Samia Serageldin. It was interesting and informative although the writing was a bit choppy. I would also recommend reading The Butterfly Mosque: A Young American Woman's Journey to Love and Islam by G. Willow Wilson for a more modern version of life in Egypt written by an American as a companion to the "Cairo House." I enjoyed both books. I am currently reading "The Girl Who Kicked the Hornet's Nest" by Stieg Larsson for a totally different change of pace. Really!