Reader recommendation: Day of Honey
Monitor readers share their favorite book picks.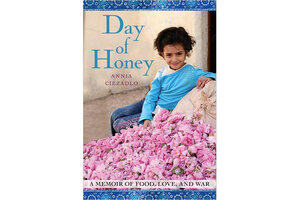 While reading Day of Honey: A Memoir of Food, Love, and War by Annia Ciezadlo I find myself laughing and weeping and becoming uncomfortably familiar with life among bullets and bombs. I also feel honored to learn about people so hungry for understanding and at the same time such good cooks that the scents of their herbs and spices almost float off the pages of Ciezadlo's fascinating book.