Reader recommendation: When I Lived in Modern Times
Monitor readers share their favorite book picks.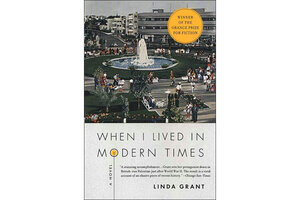 Linda Grant's When I Lived in Modern Times is an informative, well-written, and engrossing narrative set in Palestine in 1946. The narrator is a young woman, Evelyn Sert, who is on a journey that takes her to one of the most conflicted regions and times in modern history. It's an inspiring read for historical-fiction lovers and a most recommended read for those who love a good story.