Reader recommendation: The Mao Case
Monitor readers share their favorite book picks.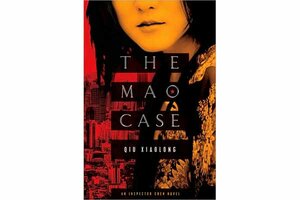 The Mao Case is the latest novel in the Inspector Chen series by Qiu Xiaolong, an internationally-known mystery author, poet, and former Shanghai resident. This book transported me to present-day Shanghai and into the culture and political thought of today's China. I can't think of anyone I wouldn't recommend "The Mao Case" to. The complex, intriguing story teaches much.