Scarlett Johansson will reportedly star in an adaptation of 'The Custom of the Country'
(Read article summary)
'Custom' will reportedly be a TV miniseries.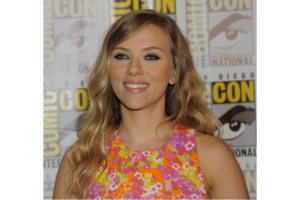 Chris Pizzello/Invision/AP
Actress Scarlett Johansson will reportedly star in and produce a TV adaptation of the Edith Wharton novel "The Custom of the Country." 
According to Deadline, the series will be released in eight parts and it will be adapted by Christopher Hampton, who won an Oscar for Best Adapted Screenplay for his work on the 1988 movie "Dangerous Liaisons." Hampton is also behind the scripts for the 2007 movie "Atonement" (for which he earned an Oscar nod) as well as the 2011 movie "A Dangerous Method" and the 2002 movie "The Quiet American." 
As noted by Deadline, "Downton Abbey" creator Julian Fellowes called "Custom" an influence on his acclaimed TV series.
"Custom" follows protagonist Undine Spragg (Johansson), who becomes a member of the upper crust of New York society after being born a member of the nouveau riche.
Johansson has starred in such historical dramas as the 2008 movie "The Other Boleyn Girl" and the 2003 movie "Girl with a Pearl Earring" as well as more recently appearing in the 2012 movie "The Avengers" and the 2013 movie "Her," which impressed critics despite her only providing a voice to a computer operating system. She also appeared earlier this year in the movie "Lucy."