'The Clan of the Cave Bear' TV adaptation moves forward at Lifetime
(Read article summary)
'Bear' will reportedly feature actress Millie Brady as the main character Ayla.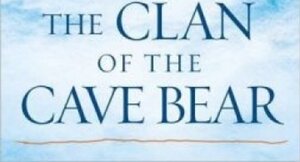 An adaptation of author Jean M. Auel's novel "The Clan of the Cave Bear" is moving forward at Lifetime.
According to Deadline, actress Millie Brady of "Mr. Selfridge" has been cast as "Bear" heroine Ayla for the pilot of the TV adaptation. Linda Woolverton, who wrote the screenplay for the 2014 fairy tale movie "Maleficent," will be behind the "Bear" script.
The novel by Auel, which was first published in 1980, follows the Cro-Magnon girl Ayla as she encounters a group of Neanderthals and becomes one of their group. The book is the first in the Earth's Children series, the most recent book in which was released in 2011 and titled "The Land of Painted Caves."