Bill O'Reilly will explore 'the Real West' in a new project
(Read article summary)
Bill O'Reilly is reportedly executive-producing a series about Old West outlaws and famous figures and is penning the introduction to a book that goes along with the TV show.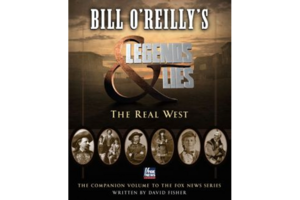 Bill O'Reilly will be helping out with a book and TV series about the Old West.
According to Variety, O'Reilly is serving as executive producer for a Fox News documentary series titled "Legends and Lies: Into the West." He is also writing an introduction to a book titled "Legends and Lies: The Real West" that is written by David Fisher. 
The book will be released on April 7, while the TV series will debut on April 12. 
The works O'Reilly has written with author Martin Dugard include "Killing Jesus" and "Killing Kennedy."