'The Mime Order': Critics say fans won't be able to put Samantha Shannon's latest down
(Read article summary)
'Order' is the second in a planned seven-part fantasy series by Shannon.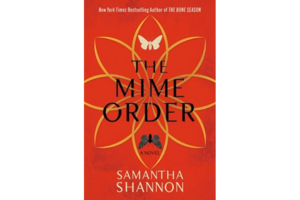 Critics seem to agree that readers will find it hard to put down "The Mime Order," writer Samantha Shannon's sequel to her bestseller "The Bone Season." 
"The Bone Season" was released in 2013 and follows a girl named Paige Mahoney, who's living in a future version of London. Seven books are planned in the series and "Season" drew "Harry Potter" comparisons as well as earning some critical praise, with USA Today critic Brian Truitt writing that it had "fresh ideas, excellent original concepts and, best of all, an impressive new voice for fantasy literature."
"Mime" was released on Jan. 27 and NPR writer Jane Ciabattari was one critic who was won over by the sequel. She called the series as a whole "intoxicating" and wrote, "Shannon's haunting dystopian universe is rich in detail, consistent…. Like Paige Mahoney, Shannon now has proven staying power. Her fans will be calling for more."
Publishers Weekly noted that readers should pick up "Bone" before "Mime" but said that the book is "intricate … though the story starts slowly, it quickly picks up speed, racing toward broadly telegraphed plot points in unexpected ways. Shannon's world-building is original and intriguing, especially the complex, almost mythic voyant underground."
Max Wallis of The Independent wrote of the book, "If there is a criticism across the half-thousand pages it is for a lack of action. What one might think would happen, after the events of book one, probably doesn't. But there is enough here to be stuck to the page like a book binder's glue. Shannon's ability to take classic tropes, such as forbidden love and dystopian societies, and give them a well-knuckled twist is to be admired – books one and two have demonstrated that she looks set to become a trailblazer for young talent." He noted that the "conclusion that will certainly make everyone crave book three." 
Kirkus Reviews also agreed that the book's events will keep readers turning pages. 
"[The book's] world … is arcane, complex, multilayered and at times almost incomprehensible," the publication wrote. "Shannon's prose style is serviceable, but her legion of fans will once again be here for the propulsive plot rather than lyricism."