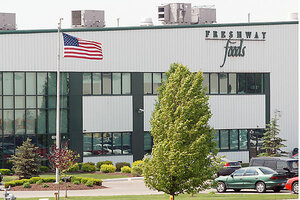 Luke Gronneberg/The Sidney Daily News/AP/File
4.

Romaine lettuce recall - May 2010

Freshway Foods' romaine lettuce was the source of a major recall involving 'grab and go' bagged salad as well as romaine lettuce offered with in-store salad bars and delis at supermarkets. These products were found in 23 states and Washington, D.C., and linked to the hospitalization of 12 people, including three with life-threatening symptoms, according to the Food and Drug Administration.