The top five dream jobs: What's yours?
When 1,004 American adults were asked to identify their dream job, they usually wanted to grab the limelight with a high-profile position, according to a poll released Monday by Marist College in Poughkeepsie, N.Y. Here are their Top 5 dream jobs: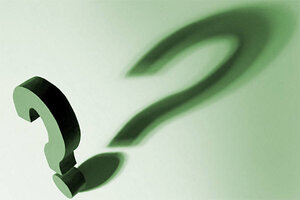 5.

I don't know!

Some Americans apparently haven't figured out their dream job yet. Or maybe the bleak economic outlook is forcing them to cling to the job they have. For whatever reason, nearly 1 in 7 respondents couldn't come up with a dream job.

Could you?