Despite high jobless rate, five states on job-growth spurt
Since reaching a low last December, US private-sector employment has grown by 763,000 jobs, the Labor Department reported Friday. But some states are better at creating new jobs than others. For example: While California has created lots of jobs, its performance relative to its size is only middling. Here are the Top 5 job-creating states when their size is taken into account (click on the right arrow to see the next state):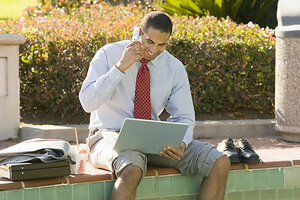 Business Wire/File
5.

Texas – 181,500 jobs

Texas is a star performer on the jobs front no matter how one counts. From December 2009 to July 2010 (the latest figures available), it has created nearly 1 in 6 of America's new jobs. If Texas were the size of California, it would have created 242,000 jobs, far more than the 65,000 that California created. Still, that's not quite as good as...