Iraq shakes up rankings of oil nations. Who's on top?
With new estimates released Monday, Iraq jumped a spot in the rankings of nations with the biggest oil reserves. If oil prices surge, these energy behemoths will benefit the most. Here's the new order of the Top 5 nations.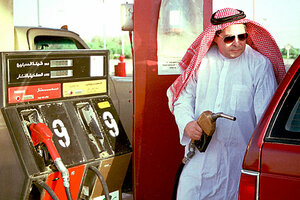 Gustavo Ferrari/AP/File
5.

Kuwait: 101.5 billion barrels

With 2.7 million people living on a slice of land smaller than New Hampshire, the Arab emirate is nevertheless an energy powerhouse with just over 100 billion barrels of oil, according to the BP Statistical Review of World Energy. With per capita income of more than $80,000, its residents on average are also some of the richest in the world.