Gift cards: Stuck with one? Sell it.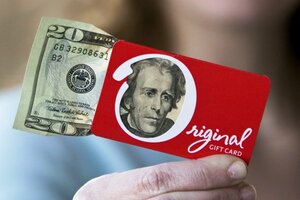 Business Wire/File
1.

Don't buy 'em at all

Gift cards may not be the best choice, even when its aimed for that friend who's impossible to shop for. "Don't give gift cards," says Giorgianni of ConsumerReports.org. "Give actual gifts instead or cash or check. Gift cards are just like cash or check, except that they come with strings attached."

If you do buy one for a friend, make sure it's good at a store that they shop at often and that they will use it before it starts to lose value. "Gift cards may be pretty with pictures of kitties and whatnot, but those portraits on greenbacks – presidential and otherwise – are as pretty as anything we've seen on gift cards," he adds.