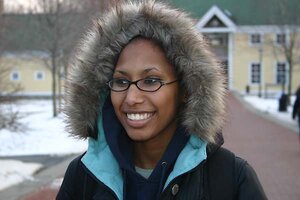 Kate Moser / The Christian Science Monitor / File
#9 – Hamilton College, Clinton, N.Y.

Hamilton's sticker price is $53,060, but financial aid takes care of two-thirds of that, leaving a net annual cost of about $17,500. The average debt for a graduating Hamilton student is about $19,500. The college was named after Founding Father Alexander Hamilton, who served on the board of trustees but never set foot on the campus.