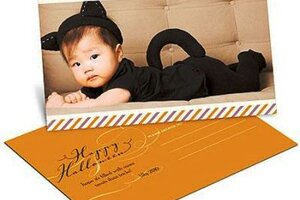 Courtesy of Pear Tree Greetings
4.

Pear Tree Greetings – Mankato, Minn.

OK, gift cards aren't necessarily scary, but who can resist a black cat infant? Pear Tree Greetings jumps into the holiday spirit with its personalized Halloween cards, invitations, and stationary. "They are tailor-made for frugal fashionistas to express themselves to friends and loved ones in fun and stylish ways," said Pear Tree's public-relations representative, Lauren Kaufman. Equipped with a designer who is "on top of the latest" design trends, the business creates things with vibrant colors, hand drawings and patterns – even items children can color. One popular product: tombstone-shaped party invitations.