Top 5 business deals of 2010 that hit your pocketbook
The past year has produced some of the most intriguing business deals of the decade, which boosted (or sunk) the fortunes of CEOs and shareholders alike. Perhaps the most relevant question, however, is what impact these transactions will have on consumers? Here are the Top 5 deals of 2010 that, for better or worse, will change the way you spend your money.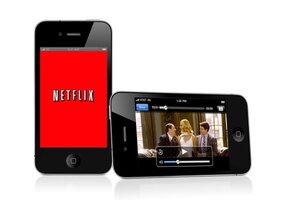 Netflix, Inc./PRNewsFoto/AP/File
1.

Netflix and EPIX

The five-year deal, rumored to be worth about $1 billion, gives viewers access to movies produced by Paramount, MGM, and Lionsgate. As a result of the expanded selection, the prices of Netflix plans with streaming video and DVD mail rentals went up, but not by much. Two of the basic plans increased by $1 a month. However, a little increase can go a long way. If on average, each subscriber is paying $1 more, in five years that will amount to $960 million in additional revenue to Netflix, virtually paying off the acquisition of the online rights. When the pluses and minuses are reconciled, the result is a net gain for the consumer – the 16 million Netflix subscribers get a huge return on their small investment in the form of thousands of additional film choices from the libraries of these leading production companies.