Deals of the week: toy rebate, freebies, and getting paid to shop
Is saving more money one of your goals in 2011? It is for me! I'm excited to see so many great offers immediately in the new year. Start your year off right with these great deals from Yoplait, Friday's restaurants, Post-It Tabs, Bath & Body Works, Pampers, Hasbro toys, and (starting Sunday) CVS.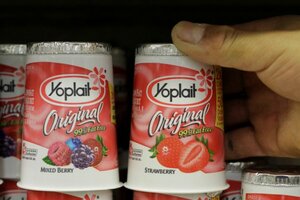 AP/File
1.

Coupon for free yogurt

Yoplait is giving away coupons for a free cup of Yoplait yogurt. Simply "like" the Yoplait Facebook page and select the "Welcome" tab. Complete the information and your coupon will be on its way! Hurry because freebies like this go super fast!