Just promoted to manager? Here are 11 ways to shine.
"I've just been made a manager and I haven't a clue what to do!" This was what went through my head more than 20 years ago when I found myself suddenly in charge. My focus should have been on what I could do to shine. Executives and managers shared similar stories of dread and insecurity when I was researching my book. But your bosses clearly saw something in you that caused them to promote you. Your job is to build on these strengths, while you try and master the other skills necessary to be a successful leader. Here are 11 ways you can shine from Day 1: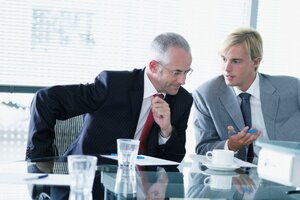 Photo illustration/OJO Images/Newscom/File
1.

Manage the manager above you

It seems counterintuitive: How are you supposed to manage people above you when you haven't even figured out how to be a manager? But I know from personal experience that if you don't begin with managing up, you won't have to worry about managing down. It is critical to learn how to manage these relationships effectively so that you can secure the resources you need to be successful in any situation. Observe how others successfully gain resources in the organization. As long as their methods align with your values, follow suit.