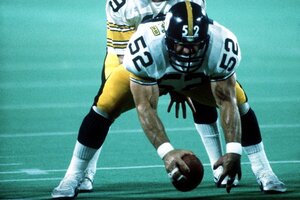 Chuck Solomon/Icon SMI 521/Newscom/File
4.

1982 NFL strike (Sept. 20 - Nov. 16)

Almost half of the 1982 NFL season didn't happen. Players refused to take to the gridiron as they sought revenue sharing for TV rights, and free agency for those who had been in the NFL for three years, among other things. In the end, the NFL upped the league minimum wage, and paid the players union $60 million to bring the strike to a close.