Local jobs: Top five cities leading the turnaround
Last year, these five metropolitan areas were struggling economically with unemployment above the national average. By February 2011, however, they were among the fastest recovering cities in the United States, most of them with unemployment rates below the national average of 9.5 percent. Here's a look at these Top 5 fast-recovery cities: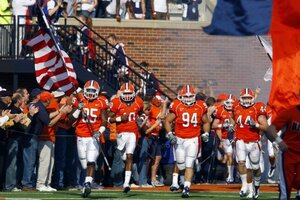 d8/ZUMA Press/Newscom
5.

Champaign-Urbana, Ill. – unemployment down 2.1 percentage points

These neighboring cities started off as mill towns and have since become home to Illinois' premiere public university, the University of Illinois, which is considered one of the so-called "public Ivys." Thanks in part to an improved information sector, which added 300 jobs in 12 months, the area has seen a turnaround. Its unemployment rate, once above the national rate, now stands a full point below it.