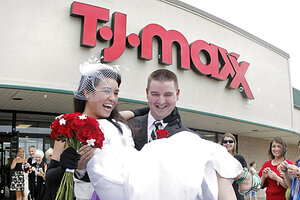 Bill Pugliano / AP Images for TJ Maxx / File
3. TJX – $256 million or more

The Framingham, Mass., retailer that owns national chains including TJ Maxx and Marshalls, estimated that a 2007 data breach would cost the company about $25 million. But in the end, the total cost was at least 10 times as high.

Cyber criminals took more than 45 million credit and debit card numbers, some of which were used later to buy millions of dollars in electronics from Wal-Mart and elsewhere. Mr. Gonzales, who played a major role in the Heartland hack, was linked to this cyber attack as well.