Existing home sales dip, but prices vary wildly. Top 5 most, least expensive cities.
Existing home sales dipped below an annual rate of 5 million in May. Not counting condos and coops, single-family home sales stand at 4.2 million a year, which, if it held for all of 2011, would be lower than the worst of the slump in 2008. But home prices vary dramatically, depending upon where you live in the United States: the average listing for a typical four-bedroom, two bathroom house in the most expensive real-estate market is more than 40 times the average listing in the least expensive city, according to a recent survey of more than 2,300 markets by Coldwell Banker Real Estate. Here are the Top 5 most and least expensive cities. Is yours on the list?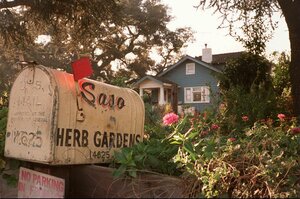 Gary Warner/KRT/Newscom/File
5. Saratoga, Calif. – $1,281,889

Located on the western edge of Silicon Valley, this city of 30,000 boasts a small-town feel, high-end boutiques, and a large Asian population that accounts for nearly 40 percent of the residents. It is also home to some of the most expensive suburban housing in the United States. (Some cities could be more expensive but aren't included in this Coldwell Banker survey because they didn't have at least 10 listings of four-bedroom, two-bathroom homes over a seven-month period). Despite the fall in existing home sales in May and generally deteriorating home prices, the average listing price of a four-bedroom home in Saratoga still costs nearly $1.3 million.