Stocks plunge: four factors behind investor pessimism
The stock market is tanking. At midday Aug. 4, the Dow had fallen 300 points. The bond market is also beginning to growl like a bear. Investors are buying long-dated bonds while eschewing shorter-term securities to protect their assets, a clear indication that they feel the economy is likely to weaken further. High-profile economists are also turning gloomy. Former Treasury Secretary Lawrence Summers put the chances of another recession at 1-in-3; Harvard economist Martin Feldstein put it at 1-in-2. What's behind all the pessimism? Here are four big factors that are weighing on stocks and could determine the course of the global economy in the coming months: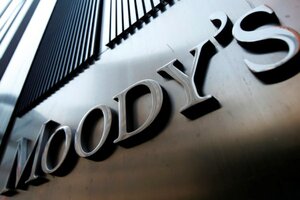 Mike Segar/Reuters
1.

America's triple-A credit rating is at risk

The partisan vitriol surrounding the debt-ceiling debate was laid bare for the world to see and did not go unnoticed by either the markets or the ratings agencies. Both Standard & Poor's and Fitch Ratings issued warnings even before the debt deal was reached that they were considering a review of the current credit rating due to the government's continued dependence on deficit financing and the growing debt obligation.

A loss of the top rating would send shockwaves though the global markets, for stocks, bonds, and possibly other assets. The government's cost to borrow to bridge the $1.5 trillion budget gap would increase sharply. Consumers and business would also face higher interest rates, leading to a decline in overall spending and weaker growth.