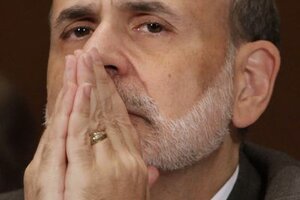 Yuri Gripas/Reuters/File
2.

Federal spending cuts could weaken the US recovery

The deal that led to the acceptance of the debt-limit increase calls for at least $2.1 trillion in spending cuts over the next 10 years, with a planned $900 billion reduction starting in October. The timing of these cuts is particularly worrying in the wake of the recent slowdown in the economy, which could be made even worse by a pullback in government spending.

This may leave the Federal Reserve with little choice but to introduce another round of quantitative easing – QE III. The deeper the government cuts, the more pressure the Fed will feel to provide additional liquidity.