Gap closing: Five stores that are poised to fill in the Gap
Gap Inc.,the clothing retailer that runs the Gap, Old Navy, and Banana Republic retail chains, announced Thursday that it would be closing 189 Gap locations across North America by the end of 2013. At the same time, Gap is expanding its footprint overseas, opening a flagship store in Hong Kong and tripling its locations in China from 15 to 45. With Gap gradually taking its business elsewhere, which retailer will step in as the new go-to for the American shopper? Here are a few contenders: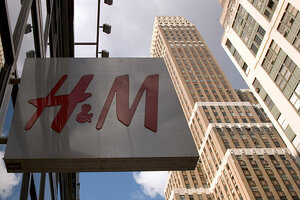 1.

H&M

Since opening its first US location on Manhattan's Fifth avenue in 2000, the Stockholm-based chain has expanded to 200 stores, trickling to places as far-flung as Winston-Salem, N.C. and Palm Beach Gardens, Fla. The company, which offers a broader, cheaper, (and arguably younger) selection than Gap, is on track to open 256 new stores by the end of 2011, and will begin selling its wares online for the first time at the beginning of 2012. A caveat, however: despite cheap clothing offerings and increased worldwide visibility, H&M profits fell in 2010, forcing the company to slow its global expansion.