Presidents Day trivia: Who were the 10 richest US presidents?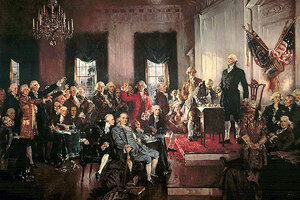 US federal government
1.

George Washington ($525 million)

The nation's first president was also tops in presidential wealth – by far. His Virginia plantation, Mount Vernon, included five separate farms covering 8,000 acres of top farmland on the banks of the Potomac River. In all, Washington is thought to have owned nearly 60,000 acres, a sizable portion of which came from his wife's family inheritance. He is the only president who is sometimes included in rankings of the 100 wealthiest Americans. Washington also achieved something Mr. Romney never will: In 1789, his salary was 2 percent of the total US budget.