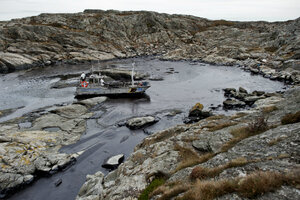 Erik Abel/Scanpix/AP Photo
8.

Sweden [£1.41/L] - $8.70/gallon

Sweden has levied carbon taxes since 1991, as well as energy taxes, on fuel. These are imposed on households, with concessions for industry. The tax is not levied on electricity generation nor on renewable sources. Carbon taxes fund the government budget, as well as discourage fossil fuel use.
In 2006, Sweden set an ambitious goal: to be the world's first oil-free nation by 2020. Prompted by rising oil prices and climate concerns, it hopes to replace fossil fuels with renewable sources. By 2010, renewable fuels were 47% of total energy usage.