Happy Summer Solstice! 7 ways to trim your summer energy bill.
Summer solstice is today, bringing along with it the longest stretch of daylight in the calendar year. In a fitting debut for the summer season, too, a heat wave is spreading across much of the eastern United States this week. Temperatures are expected to reach the high 90's in Chicago, New York, and Boston. Flipping on the air conditioner means energy use will climb right along with the temperature, and you can't afford to be lax when it comes to controlling your monthly bills. Fortunately, there are a number of easy ways to reduce your energy bills this summer.
David Bakke lives in Atlanta and contributes saving tips and financial advice to Money Crashers Personal Finance.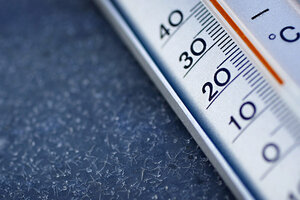 Kai Pfaffenbach/Reuters/File
1.

Adjust your thermostat as the outdoor temperature rises

Summer solstice, which falls this year on June 20, 2012, is the longest day of the calendar year – and often one of the hottest. But it's wise to start adjusting your home's temperature gradually, well before the hottest months of the year are in full swing. Raising your thermostat by just three degrees can save you as much as 20 percent on your energy bill. To make the transition easy, raise the temperature by just one degree every week over the course of three weeks. Your family might not even notice the difference.

Reducing home energy costs does not need to involve costly home improvements or major lifestyle changes. In fact, a few simple adjustments may be all it takes to save hundreds of dollars this summer. And if you need a little extra incentive, just think of all the ways you could spend or invest the money you save.

What other ways can you think of to save on energy costs this summer?