Top 5 states for business in 2012
CNBC's sixth annual ranking of the Top 5 States for Business is the most comprehensive yet, using 51 metrics developed with the help of the National Association of Manufacturers and the Council on Competitiveness, as well as input from the states themselves. States were allotted points in ten categories, including cost of doing business, quality of life, business friendliness, and cost of living. This year's study comes amid slowly improving fortunes for the states. A recovering economy coupled with lingering fiscal restraint following the Great Recession are helping states improve their finances for the first time in years.
"Revenue performance remains positive, expenditures in most states are stable and few states have faced mid-year budget shortfalls in fiscal year 2012," the National Conference of State Legislators reported in May. That means states can resume their focus on the battle for business — and jobs.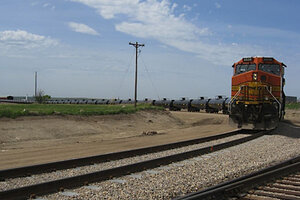 Rangeland Energy, LLC/AP/File
5.

North Dakota

Cracking — or should we say fracking — in CNBC's Top 5 States for Business rankings for the first time in 2012 is North Dakota, where an oil and gas boom fueled by the state's Bakken Shale formation shows few signs of easing. Improving to fifth overall from 13th place last year, North Dakota boasts the fastest growing economy in the country. Unemployment is practically non-existent. But there are indications North Dakota's success is more than just a flash in the oil pan.

The state moves up in Quality of Life (5) as well as Business Friendliness (4), which measures the states' legal and regulatory climates.

But all is not Zen in the Peace Garden State. North Dakota still lags when it comes to Technology & Innovation (47) and Access to Capital (43).