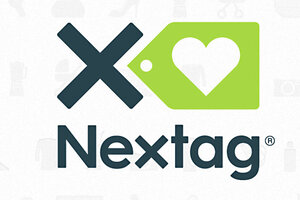 Screenshot from Nextag
2.

Nextag

Best for: Easy comparison shopping on specific items

Available for: iPhone, iPod Touch, iPad, and Android

Not sure if the item in front of you is the one with the best price? Scan the barcode with Nextag's built in scanner, and the app will pull up prices on the same item from other vendors. You can sort results by price, consumer rating, date the price was found, or popularity. You can also take a photo of any item you want (say a co-worker has a pair of boots you just love), and the app can tell you what it is and where to find it (like Shazam for shopping). The app will also calculate tax and shipping costs for your area, eliminating any guesswork.

Cool feature: The "Radar" section. Add items you covet to a wish list, and Nextag will send you a notification when the price drops. Click on these links for the iPhone or Android version.