Three best ways (and three worst ways) to finance holiday shopping
Consumers tend to rack up a lot of credit card debt during the fourth quarter, largely due to holiday expenses. This year, by one estimate, the average holiday shopper is on track to spend around $800. For many, that means financing, which remains a double-edged sword despite historically low interest rates and an array of new consumer protections. It can either save you a lot of money in interest and fees or trip you up with caveats buried in fine print that drastically inflate your expenses. Here are three of the best and three of the worst financing offers for holiday shoppers in 2012: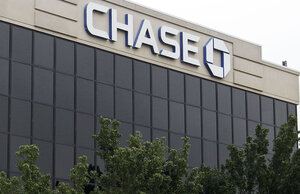 Sue Ogrocki/AP/File
1.

Slate Card from Chase (best)

Most people don't think of credit card companies as the generous sort, but they've recently made a habit of offering new customers who have excellent credit extended zero-percent introductory periods and initial rewards bonuses just for signing up. The Slate Card is one of the most notable manifestations of that practice. The zero-percent rate it offers on balance transfers for 15 months and its lack of fees qualify it as a free balance transfer credit card – a genre many thought to be extinct just a couple of years ago. According to my company's credit card calculator, this card would save average households – which have $6,700 in credit card debt – about $1,000 in interest, assuming they pay down amounts owed within two years.