Top 10 metros for job growth
The US recovery is slow and protracted, but some metropolitan areas have a booming jobs market. They're mid-sized metros, many of which have ridden the energy boom or the surge in manufacturing. A few boast well-diversified economies. Some are still recovering from the Great Recession, including one metro with a whopping 11.6 percent unemployment rate. While the future looks bright for several of the Top 10 job growth metros, some appear unlikely to sustain the growth. Here's a look at the 10 metros that have seen the largest percentage increase in jobs from October 2011 to October 2012: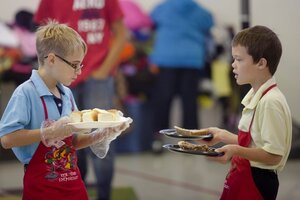 Albert Cesare/Odessa American/AP/File
10.

Odessa, Texas: +5.1 percent job growth

The symbol of Odessa is the jack rabbit, and that pretty well describes the fast economic rise of this city of 100,000 people. Thirty years after the oil bust in West Texas, Odessa is booming again with the comeback of the petroleum industry and new hydraulic fracturing and drilling techniques that have rejuvenated drilling all along the area's oil-rich Permian Basin. Personal income here grew 14.8 percent last year, higher than any other metropolitan area in the United States, according to the federal Bureau of Economic Analysis. The metro's number of jobs has grown 5.1 percent between October 2012 and a year ago, according to the US Bureau of Labor Statistics. That puts it at No. 10 in job growth of all 366 metropolitan areas in the United States.