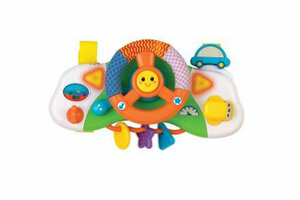 Courtesy of WinFun/File
4.

For the future driver: Baby steering wheel

How many times has your little tyke cried because you wouldn't let him drive himself to daycare? I know I did. Now you can pacify your driver wannabe with his own steering wheel and console. Most offer a dizzying array of bells and whistles comparable to a Playskool-version of a BMW 7-Series. Unlike the Bimmer, you won't have to worry when the kid drools on the switches.

Plus they can re-enact that opening scene from The Simpsons!