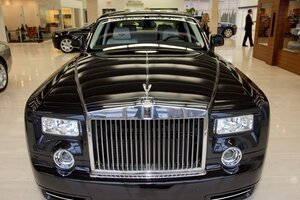 Jim Sulley/newscast/Rolls-Royce Motor Cars/File
2.

Highest wage earners will pay more income tax

The one group that didn't escape an increase in income tax rates were the 0.7 percent of Americans who earn more than $400,000 a year as single taxpayers (or more than $450,000 as joint filers). For them, marginal income tax rates will rise substantially – from 35 percent to 39.6 percent. Three-quarters of taxpayers who make between $500,000 and $1 million would pay an average $10,000 extra in 2013, according to the Tax Policy Center. Some 98 percent of those earning $1 million or more would owe $125,000 more, on average.

The bill also restores caps on itemized deductions and phases out the personal exemption for those individuals making more than $250,000 ($300,000 for couples).