Facing a furlough? Six ways to prepare.
With budget negotiations still at a standstill in Congress and the sequester now in effect, many Americans are starting to feel the pinch of reduced federal spending. Some 775,000 federal employees are being forced to take four to 15 days of furlough by Sept. 30, when the fiscal year ends. Even nongovernment workers, employed by companies heavily dependent on government business, might face furloughs or even layoffs if revenues drop. These painful situations are useful reminders that everyone should prepare for the possibility of an unexpected pay reduction. Here are six tips to get ready: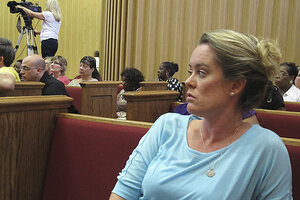 Russ Bynum/AP/File
1.

Figure out what it might cost you

A furlough notice from the federal government will say how many days you will be furloughed, so you can calculate the reduction in your take-home income. But if you're about to be furloughed or laid off from a private-sector job, you'll have to estimate how much income you'll lose. If you have the luxury of a full-time job and are just planning for the possibility of a pay reduction, set aside some money for a rainy day. Save your change in a jar. Siphon off a little here and there from your checking account. Create a safety net over time. You'll feel better the next time some financial belt tightening is in order.