CEO vs. worker pay: Walmart, McDonald's, and eight other firms with biggest gaps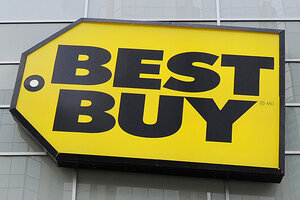 Mark Blinch/Reuters/File
9.

Best Buy

CEO: Hubert Joly

Average hourly worker wage: $9.78

CEO's hourly compensation: $6,517 (666 times the average worker wage)

Overtime to CEO pay: 1.86 months

Mr. Joly has the lowest hourly pay rate of the 10 CEOs on the list, but he still makes 666 times what the average Best Buy worker makes. The electronics retailer's financial fortunes enjoyed a huge turnaround in 2013, wit the company stock price rebounding nearly 250 percent over the past 12 months.