Want to be a billionaire? Attend one of these 10 colleges for a better shot.
News flash—billionaires are smarter than you or I.
That's the takeaway from a new study released by Duke University this month analyzing the ultra-wealthy and connected attendees of the Davos World Economic Forum. The research flies in the face of the popular image of whiz-kids dropping out of college and building a billion-dollar business from the back of their garage.
"The US media has used billionaires Bill Gates and Mark Zuckerberg as examples illustrating why completing college is not necessary for success, when in fact they are the exception to the rule," study author Jonathan Wai writes.
With this study in mind, NerdWallet compiled a list of the top ten universities for becoming a billionaire.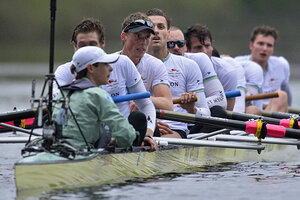 Toby Melville/Reuters/File
10.

University of Cambridge

Number of billionaire alumni: 11

Total billionaire wealth: $48 billion

Number of UHNW (Ultra-High Net Worth) alumni: 361

Total UHNW wealth: $93 billion

Self-made wealth: 70 percent

The Duke University study shows "the importance of education and cognitive ability in being able to attain a position in the global elite." About a third of billionaires went to elite schools around the world, with a large number attaining degrees in STEM fields—science, technology, engineering and mathematics. The study also suggests that the modern uber-wealthy work hard to get and stay there.

"As (former WSJ reporter Robert) Frank puts it: 'The idle rich are being replaced by the workaholic wealthy,'" Wai writes.

"I think we should deeply consider the implications when a select group of scary smart people also tend to hold a disproportionate share of global wealth and power," Wai told CNBC. "We depend on these people to make wise decisions for all of us. "

The results mirror a study published last year by Wealth-X that maps out which of the world's universities produce the most billionaires and "ultra high net wealth" individuals—that is, those with $30 million or more in assets. The vast majority of the fortunes made by these wealthy alumni had been self-made.

The universities are ranked by the most billionaire alumni, according to Wealth-X. But a billionaire count does not a university make. Those merely boasting alumni with "ultra high net wealth," or UHNW, of $30 million or more are also noted, along with the percentage of self-made wealth.