Javascript is disabled. Quiz scoring requires Javascript.
Are you a 'House Hunters' fanatic? Guess these home prices with our real estate quiz!
Home prices in the US are getting more and more expensive each year; they increased 1.7 percent in May, according to CoreLogic. But from state to state and neighborhood to neighborhood, real estate prices are as variable as the weather. Things like square footage and number of bedrooms and materials are obvious factors in determining the price of a home, but those beyond the home itself can matter just as much: crime rates, the public school system, and local amenities can significantly influence price.
Think you can use clues on location, construction, and more to pin down the list prices of these houses? Test your real estate savvy with this 18-question quiz.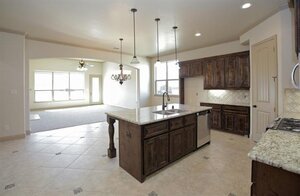 Kimberly Gregory, L&L Realtors/Property Mgt./RedFin
1.

This single-family home in Irving, Texas was built in 2014, has four bedrooms, and is located next to the President George Bush Turnpike. How much is this house?